The Beginner Piano Course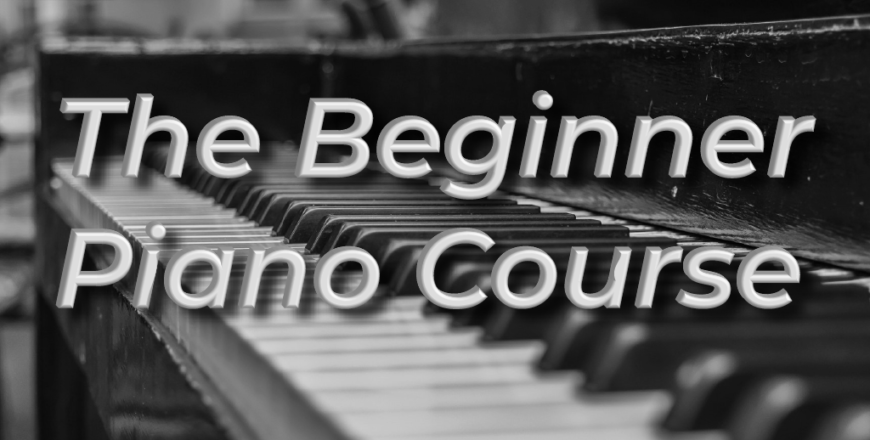 So you want to learn how to play the piano hey?
Congratulations! The piano is a very rewarding instrument.
It will not be easy mind you. It is one of the most difficult instruments to master. But at the same time, you can have a lot of fun pretty quickly. You don't need to start out with the most complicated songs!
Let's get you on the right track to be able to have a lot of fun playing music on the piano and set you up with the basics needed to get ready for the next level.
This course focuses on contemporary piano. That means that we rely more on chords and harmony and less on reading sheet music. However, you will get some basic music notation practice, because it is a very practical skill to have.
What you will learn:
An in-depth introduction to the keyboard to teach you to find your notes quickly.
Ways to stretch and warm-up to avoid injury during practice.
Good posture and hand position.
Some basic music notation knowledge.
Great exercises to practice your fingers and hands independence.
Your first scales, major and minor in a few keys.
Basic theory on chords and how to build chords based on the scales.
Some very nice and easy chord progressions so you can start making some real music to have fun with.
And much more…
I want to give new aspiring piano players a chance to dip their toes. Buying a piano as a beginner is already quite an investment and at that point, as a beginner, you don't even know for sure if the piano is something for you. This course gives you a taste of what it is like to play the piano and offer a chance to experience if you are ready to invest both your time and your money to really learn how to master this wonderful instrument.
Be the first to add a review.
Please,
login
to leave a review